View image on Twitter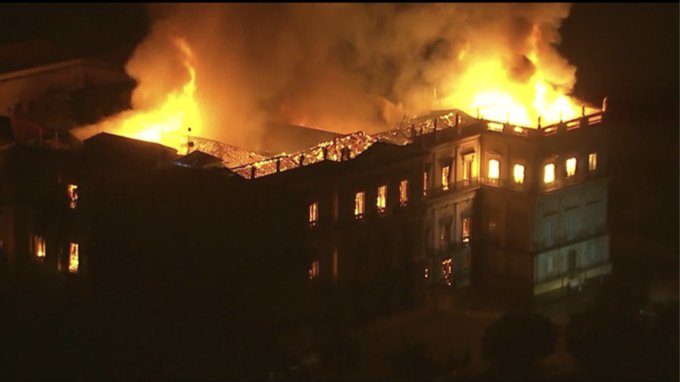 The museum also boasts a rich collection of classical antiquity, including a set of unique frescos and a number of everyday Ancient Roman objects salvaged from the ruins of Pompeii.
The museum, which is part of the Federal University of Rio de Janeiro, is also home to one of the largest scientific libraries of Brazil, containing nearly half a million volumes, including 2,400 rare works.
Burnt pages from documents housed in the museum have been found littering nearby neighbourhoods, according to a report on Brazil's TV network Globo website.
Apart from anthropological treasures, the museum also housed a rich medley of plant and animal life in its zoology section, and its palaeontology collection includes the oldest human fossil found in the country.
The now-destroyed building housing the museum was the beautiful Saint Christopher's Palace, once home to the Brazilian Imperial Family.
According to Reuters, the museum had been financially neglected by the federal government and was due to overhaul its fire safety systems thanks to a private bank loan.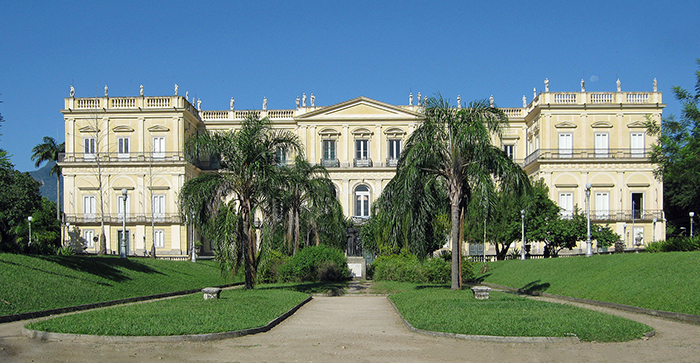 Museums are an invaluable part of scientific life, and their collections are often so rich that only a small selection can ever be shown to the public at any one time; hence curators and researchers are forever discovering precious new items (and even new species) in the vast repositories of museum drawers, cabinets, and storage rooms.